---
I attended Richlands Elementary, New Bridge Middle, and graduated from Richlands High School. I then went to Meredith College and graduated in 2014 with a B.A. in Psychology, a B.S. in Child Development, and my K-6 Elementary Education licensure. I added on my K-12 Special Education licensure and am currently pursuing my Masters in Autism and ABA through Endicott College.
My mission is to lead a safe, positive classroom environment where children can play, learn, and grow together!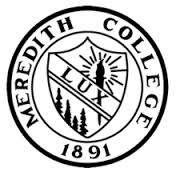 ---
Through Meredith College I was able to spend many hours in early childhood special education and kindergarten classrooms teaching young children. I also worked for three years in the Meredith Autism Program utilizing ABA to provide intensive early intervention services to children between the ages of two and seven. I spent my first year teaching in the self-contained autism classroom at Northwoods Elementary School before returning home to Richlands Primary School. I am so excited to start my second year in kindergarten for my third year of teaching.
---
I grew up in Richlands, N.C. and am thrilled to be teaching in my hometown. I love working with young children and also enjoy reading, horseback riding, playing with my yellow lab Wilson, and visiting Walt Disney World where I married my best friend last year!