Custom Page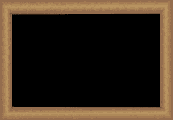 I am so glad you found our class page! Welcome to First Grade. We have so many new things to learn this year.
Your child will bring home a BLUE Communication folder each day. Please check and sign the box of the current date on the calendar. I check this folder every morning before we start our day. I will place important notes and forms in this folder. Your child will mark their conduct on the calendar each day. The Calendar will show important dates as well as things we are learning throughout the month.
Please remember to write an excuse note anytime your child is absent to be turned into the office. All transportation changes must be in writing and are also turned in.
Interested in VOLUNTEERING? we would love to have your help. Please fill out a volunteer form from the office and get finger printed through the county so that you can help in the classroom or school.
Through out the year I will send home Scholastic book orders. They have some awesome deals and gives you an opportunity to buy book on your childs book level. Levels are listed next to the book picture. Also, it helps our class earn free books and supplies. Email me with any questions.
To place Scholastic book orders please use this link to our class code. https://orders.scholastic.com/KCXKH